Layout changes, project header should now be more clear on all projects.

Developer Comment: We had these algorithmic header colorings for projects, as we have more and more projects coming in, we noticed that many of the project id hashes started creating unreadable backgrounds thus we reverted the background coloring for now.

You can now easily preview image output files on web interface.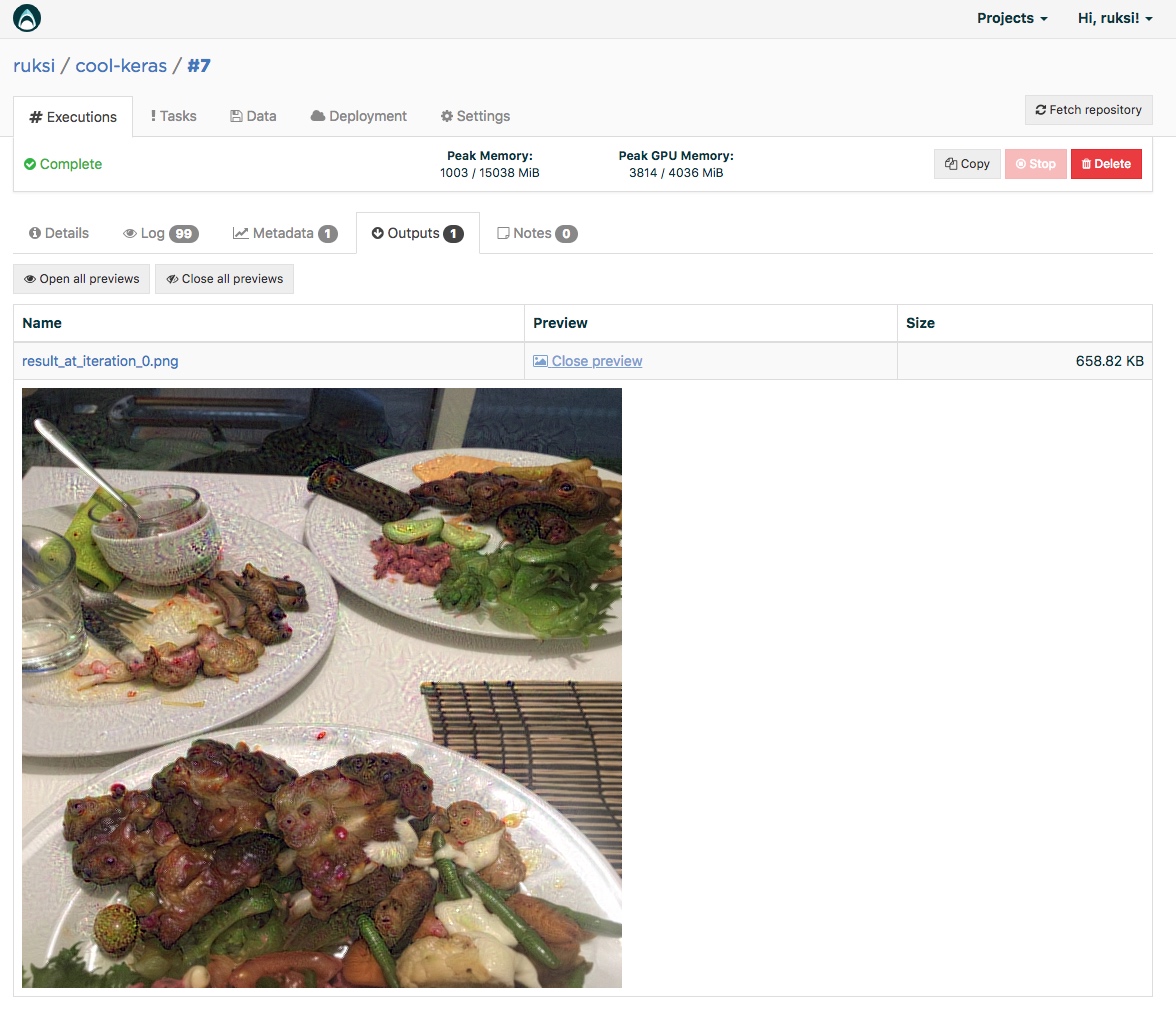 It won't show all images by default because some of our users are outputting hundreds of images which would slow down the page to a halt. You can still press the "Open all previews" button to do that though.

Kubernetes deployment test view supports image responses for more streamlined testing.