New usage and bill estimation page.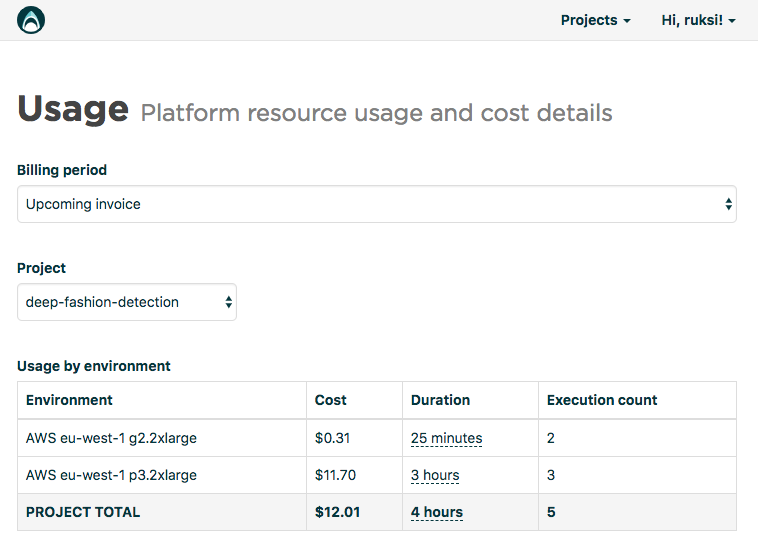 Previously platform reported total lifetime billing value in various places, which is not most users want.

Momentarily losing server connection won't hide logs on execution page.

Developer Comment: Any error response would hide the logs and stop automatic updating, now it will just try again after a while.