Allow specifying multiple input files per execution input.

Developer Comment: Sometimes the number of input files varies between executions so you can't define an exact number of inputs in the Valohai YAML.

Allow searching input files by the execution number that generated the data.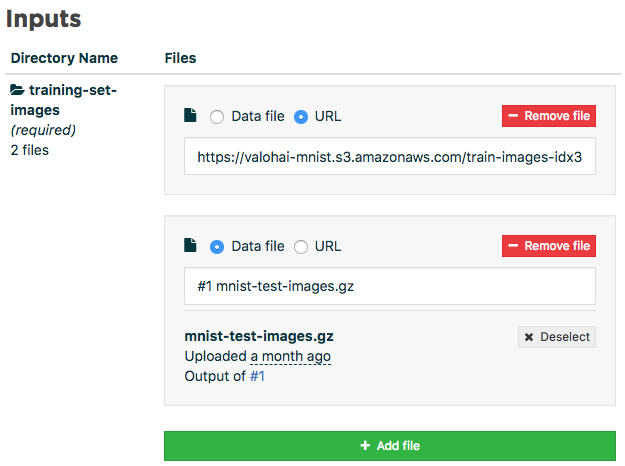 Improve the layout of execution and task lists on the web client.